Camp Tiny
Tiny Homes Campground Concept
Camp Tiny Brand Vision Book
The proposed brand vision book captures the essence of Camp Tiny, a campground of tiny houses and tiny home pad sites located in California's Mono Basin. The book utilizes scenic images with rustic textural overlay to convey the destination's natural environment and inviting charm. The minimal yet cheeky copy quips establish the casual brand voice. The patch elements are a nod to the quirky humor of tiny living and the anticipated experience at Camp Tiny.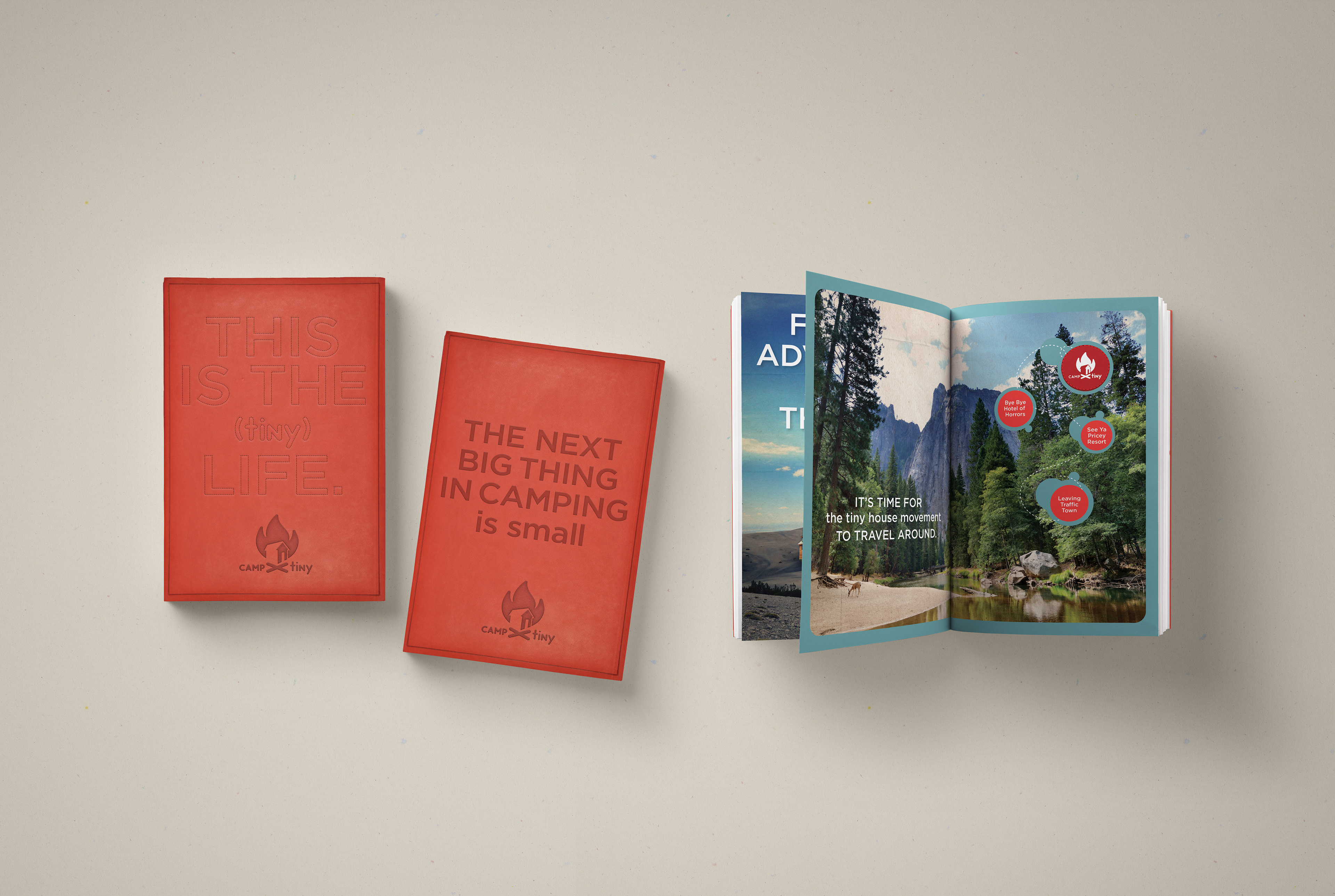 Camp Tiny Campaign Proposal Book
In this comprehensive campaign proposal for Camp Tiny, a tiny homes campground, marketing research, visual branding and campaign assets or customer touch points are presented. Thorough market analysis identifies indirect and direct competitors in the appropriate travel and tourism category, who the company should target and how they should communicate their message to the identified audience for maximum impact. The developed brand identity, tone and supporting visual elements represent the brand's persona with cohesive attributes throughout. The proposed campaign collateral was selected as the most impactful vehicles to transmit the brand's message. This mix of branded ephemera, advertisements and installations communicates the Camp Tiny brand and concept to the target audience within the recommended media mix.
Flippable Campaign Proposal Book
Favorite Campaign Proposal Book Spreads